Banking Regulation 2nd Edition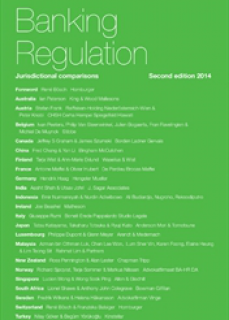 ICC Pub. No. 979
2014 Edition
Member 8,240 Baht / Non Member 10,300 Baht
Banks are among the most highly regulated institutions in the country, with a large number of laws and regulations that govern their activities. Financial markets govern the world of today and regulation has become so important to the way financial markets operate especially in recent times. This publication offers a comprehensive overview of Banking Regulation across 25 jurisdictions.
Topics covered
- Authorities
- Regulators
- Banking licenses
- Organisation of banks
- Liquidity and capital adequacy
- Consolidated supervision
- Shareholders in the acquisition of banks
- Resolution
- Bail out regimes to regulatory developments
Leaders in the world of Banking Regulation law have come together to open the forum of commentary in this legal profession. This book should be a staple in any legal professional practising in the area of Banking Regulation.
Buy Now