ICC Model Contract - Consortium Agreement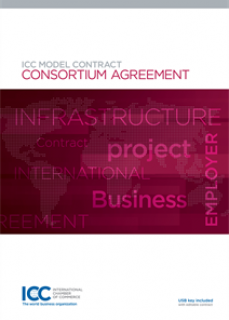 ICC Pub. No. 779
2016 Edition
Member 2,600 Baht / Non Member 3,250 Baht
Companies of all sizes wanting to cooperate on major projects, whether international or domestic, require solid and balanced terms and conditions for such cooperation and it is vital that the arrangements put in place be durable, clear and equitable thereby enhancing business in general.
The new ICC Model Contract "Consortium Agreement" addresses these needs by providing a unique, balanced platform that is fair to all parties. The model accommodates the desire of all parties for a solid unanimous decision making process, a clear allocation of participation and provision of resources, the need for swift and effective dispute resolution, and the need for complete and informed allocation of risks.
It includes a USB key which contains the full text of the model and its annexes, permitting you to easily adapt the contract to your specific case. If parties have no need to draw up a special contract of their own, they can use the entire model, which has been drafted to assure balance for both sides.
Download
Buy Now