ICC Model International Transfer of Technology Contract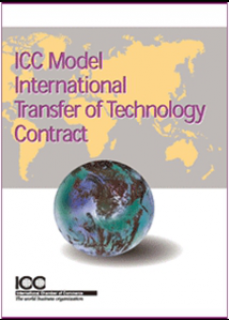 ICC Pub. No. 674
2009 Edition
Member 2,600 Baht / Non Member 3,250 Baht
As technology and IP rights become increasingly important, more and more companies across the globe conclude transactions to transfer technology among business entities.
This model contract covers the situation where a manufacturer licenses a package of information and industrial property rights to a licensee company. The licensee can then also manufacture the products, using the licensor's technology.
A useful introduction explains in detail what you need to take into account when transferring technology: from anti-trust to tax issues and other pitfalls. Helpful annexes make this model a vital tool for international licensors and licensees who seek a form that is fair and balanced for both sides and can be used across a range of industries.
Download
Buy Now