ICC Guide to the Uniform Rules for Bank Payment Obligations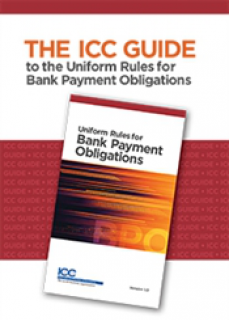 ICC Pub. No. 751
2013 Edition
Member 2,480 Baht / Non Member 3,100 Baht
The ICC Guide to the Uniform Rules for Bank Payment Obligations examines the ways in which the three critical components - standards, platform and rules - must interact and complement one another to facilitate the successful completion of a BPO transaction.
BPOs enable banks to mitigate the risks associated with international trade to the benefit of both buyers and sellers. They enable flexible financing propositions across the entire transaction lifecycle, including pre-shipment, post-shipment and buyer finance. This invaluable handbook explains workflow in detail and guides practitioners in their interpretation of the Uniform Rules for Bank Payment Obligations. The Guide to URBPO provides real life business scenarios and practical examples of how a Bank Payment Obligation may be applied in practice to support a variety of customer value propositions. It will help corporates to take full advantage of a host of bank-assisted open account solutions designed to optimise the management of the cash conversion cycle and of working capital.
This Guide is a vital reference for anyone involved in financial supply chain transactions and for students of international commerce.
Download
Buy Now