ICC Dispute Resolution Bulletin 2018 Issue 3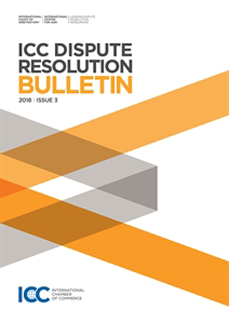 @18BUL3
2018 Edition
e-Book
Issue 3 2018 includes:
New section Commission Reports: Introducing the revised ICC Arbitration Clause for Trust Disputes and the Supplementary Materials on Financial Institutions and International Arbitration.
Two commentaries: The increased use of dispute boards and tools to improve their effectiveness ; a study on the 'Singapore Convention' for the enforcement of mediated settlement agreements.
Case Decisions: ICC Awards dealing with the Orgalime Conditions and an accompanying commentary.
Practice & Procedure: Achieving gender equality on the ICC International Court of Arbitration and 2017 ICC gender statistics.
Global Developments: Key decisions and law reforms in eight jurisdictions, including the adoption of the 2006 amendments to the UNCITRAL Model Law in British Columbia (Canada), Uruguay, Hungary and the new arbitration law in the UAE.
News from the latest ICC Events: ICC regional conferences (Asia, Africa, Europe, MENA), a Young Arbitrators' Forum discussing the Achmea decision, and ICC Institute's training on oral advocacy.
Book reviews: 'Arbitrating the Conduct of International Investors': Addressing the disparity in mutuality of access to investor state dispute mechanisms.
For more information please visit
http://store.iccwbo.org/icc-dispute-resolution-bulletin-2018-issue-3
Download
Buy Now