Nappert Prize in International Arbitration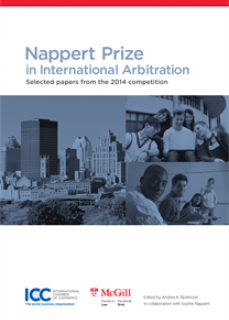 ICC Pub. No. 764
2015 Edition
Member 2,600 Baht / Non Member 3,250 Baht
Selected Papers from the inaugural, Nappert Prize in International Arbitration is a unique collection of articles demonstrating the vitality and passion of the next generation in the ever evolving field of Arbitration.
It includes nine outstanding papers covering a range of subjects: the difficult choice-of-law and procedural questions raised by the interface of arbitration with bankruptcy proceedings or mass claims; the genesis of substantive law as developed by arbitral tribunals; the links between municipal and international law; and the principle of proximate causation and its transition to international investment arbitration.
This thought-provoking collection of articles is a must-read for anyone involved in International Arbitration.
Download
Buy Now